FO: Super-Duper Sockies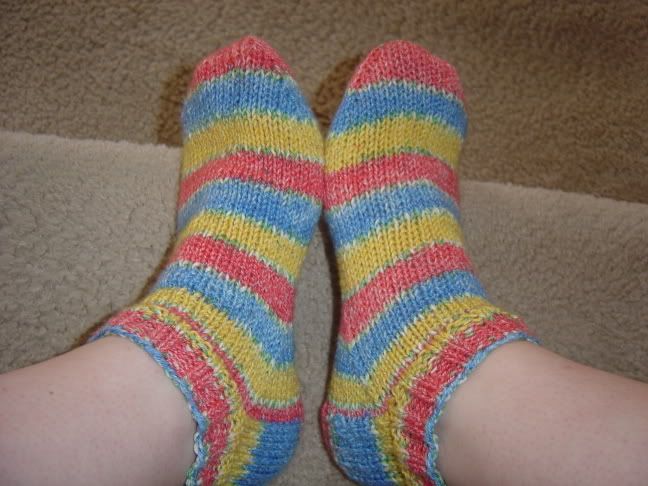 Yarn: I think it is Sockotta, I kinda lost the label. I skein.
Needles: US Size 4 Double Pointed Needles
Pattern: I made it up, but just a plain old basic sock pattern.
I discovered the greatest thing ever; double stranding sock yarn. You get all the cuteness of sock yarn and the stripes, but your socks are done in a snap. I finished these puppies in 2 days, 1 day per sock. How awesome is that? And they are soo cute, If I do say so myself. I forgot I even had this yarn, until I was digging through my stash yesterday and found it. These colors remind me of crayons, or Sesame Street. They will be my "Happy Socks". They are a tad loose around the ankles, but I can live with that.