Cute New Socks and Cute New Shoes
I started a new pair of socks, I went and bought myself a skein of Wildfoote Sock Yarn, which I've never used before, but I'm liking it. I also bought Size 1 DPNs, which I've never used before, and I am afraid of breaking them. I usually only knit socks on size 2's, but I thought since everyone knits socks on size 1's, I might as well try it. I think once I get to the foot and start plain Knitting, it will make a nice fabric. We'll see. Here's the progress:
I love the colorway, very Autumn-y. It's kinda ugly, but I still like it.
And now on to the cute shoes. We went shopping today, I got pants and a new sweater and these CUTE shoes: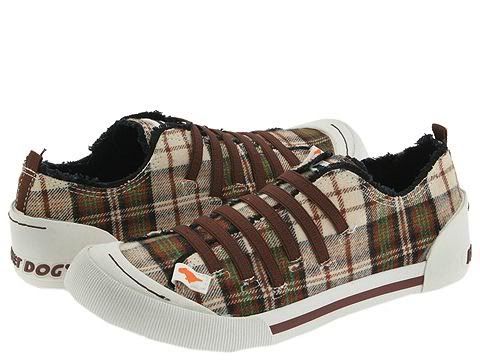 Ah! I love them. They are super comfy, too. I've never had a pair of Rocket Dogs, but I love them.
And, Here's a little something to show you all how I feel about ya:
CLICK HERE